In the spirit of SDG 17, we at the SDG Innovation Lab, continue to enlarge our wide network of partners to pave the way for new solutions and exchange of know-how to further enhance evidence-based policymaking necessary for impact.
During the week of April 29- May 3, the SDG Lab Lead Stepan Margaryan, Public Policy Innovation Lead Tigran Tshorokhyan and the Head of Deputy Prime Minister Tigran Avinyan's Office, Varak Serge Sisserian paid a visit to Switzerland. The aim of the visit was to get to know the local innovation ecosystem and share experience with counterparts from Geneva as well as Global Pulse Lab.
On the first day, the team met the the Technology Adviser at United Nations Human Rights, George Hodge, who was formerly leading the Data Science team at Global Pulse Jakarta. George is famous for being the founding father of Kolba Lab and one of the trailblazers of social innovation in Armenia. During the meeting we exchanged ideas on methodologies and formula of effective operation for PSI Labs.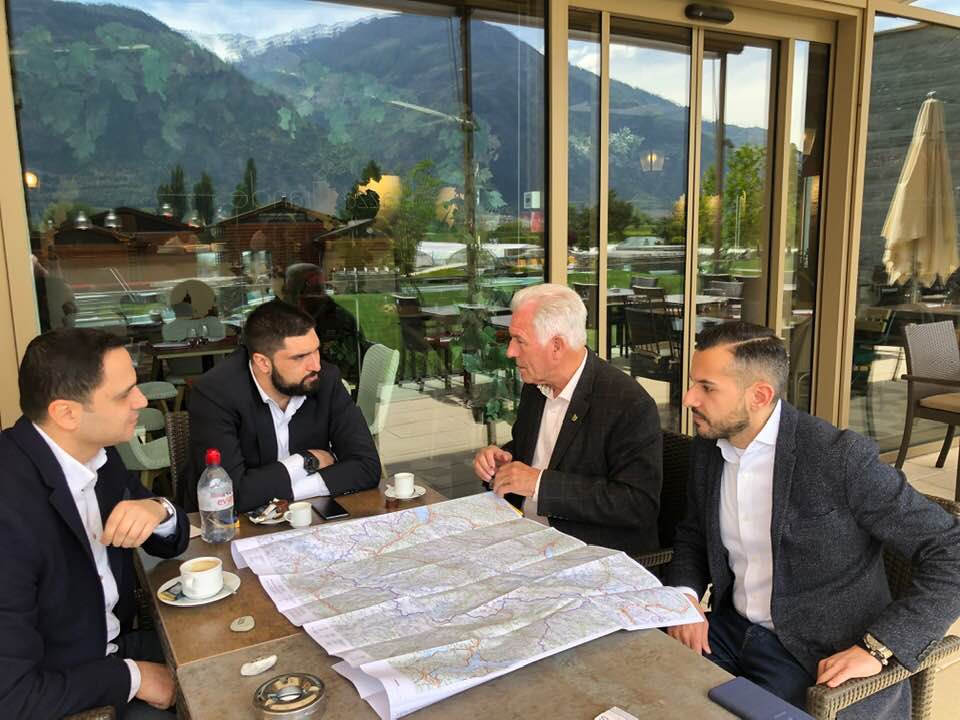 On the following days, the SDG lab had meetings with SDG Lab Geneva and UNDP. Discussions touched upon all the opportunities, such as events and financial initiatives where the SDG Lab Armenia could plug in for a greater impact. The team also had a meeting with Impact Hub Geneva and discussed the SDGs, startups and Accelerate 2030 Programme. 
The team also had an opportunity to visit Canton Valais of Switzerland, which is famous for its resort towns. In Saillon, Municipality of Valais Canton situated in the center of Europe, the team had a pleasure to meet Andre Guinnard, the Head of Community Development in Saillon and discuss community development issues and sustainable tourism. Following the meeting, the team present the Lab and its activities to the business community, federal authority and Institute of Tourism at Techno-Pole de Sierre, a center which hosts ICT enterprises.
What's next?
We will be following-up with our counterparts in Switzerland to make our initial agreements a reality. This include academic exchange for advanced inter-cultural research and development, testing innovative Swiss projects in Armenia with access to real data available for the Innovation Lab, and joint initiatives on regional and global levels. 
Stay tuned for the updates!