The perinatal period is an inevitable unknown that most moms and moms-to-be face at a time when they are expected to be calm, decisive, and confident. However, our empathy mapping revealed otherwise. Preparing for motherhood can be scary and confusing for parents-to-be and parents who are looking for any reliable sources of information that can guide them in both difficult times and their everyday lives.
On one hand, there is a vast amount of (mis)information available online, which can lead to information overload or wrong positive affirmations if not scientifically backed. On the other hand, doctors are assigned to too many patients to be on high alert 24/7 and answer all the questions that patients have. Sometimes, they end up answering those very private questions in a room full of other patients (to make time for everyone). This can result in people feeling lost and developing trust issues, or worse — making irrational choices relying on "collective wisdom" which might not necessarily be backed by evidence and is sometimes even harmful to the mother and the baby.
According to our stakeholders — the policymakers at the Ministry of Health — one way to address the issue could be empowering parents by providing them with the basic knowledge on maternal and child health, a solution that has been implemented in many developed countries. This way, parents can make evidence-based decisions and help lessen the burden on the overwhelmed health system: identify mild symptoms that can be treated at home and see the doctor when it is really necessary.
Contrary to the needs of policymakers and users, doctors think that leaving people to their own devices might result in misinterpretation of information and wrong choices, including avoiding going to the doctor at all.
Following a thorough literature review and numerous interviews with our end-users, policymakers, and doctors, several observations, and a co-creation session with parents, we came up with a concept that addresses the sweet spot where the needs of all parties intersect.
This is how the idea of BarevBalik — a one-stop-shop powered by evidence-based information and adjusted to the Armenian cultural realities for all the parents-to-be and parents out there seeking guidance on pregnancy and parenthood — evolved.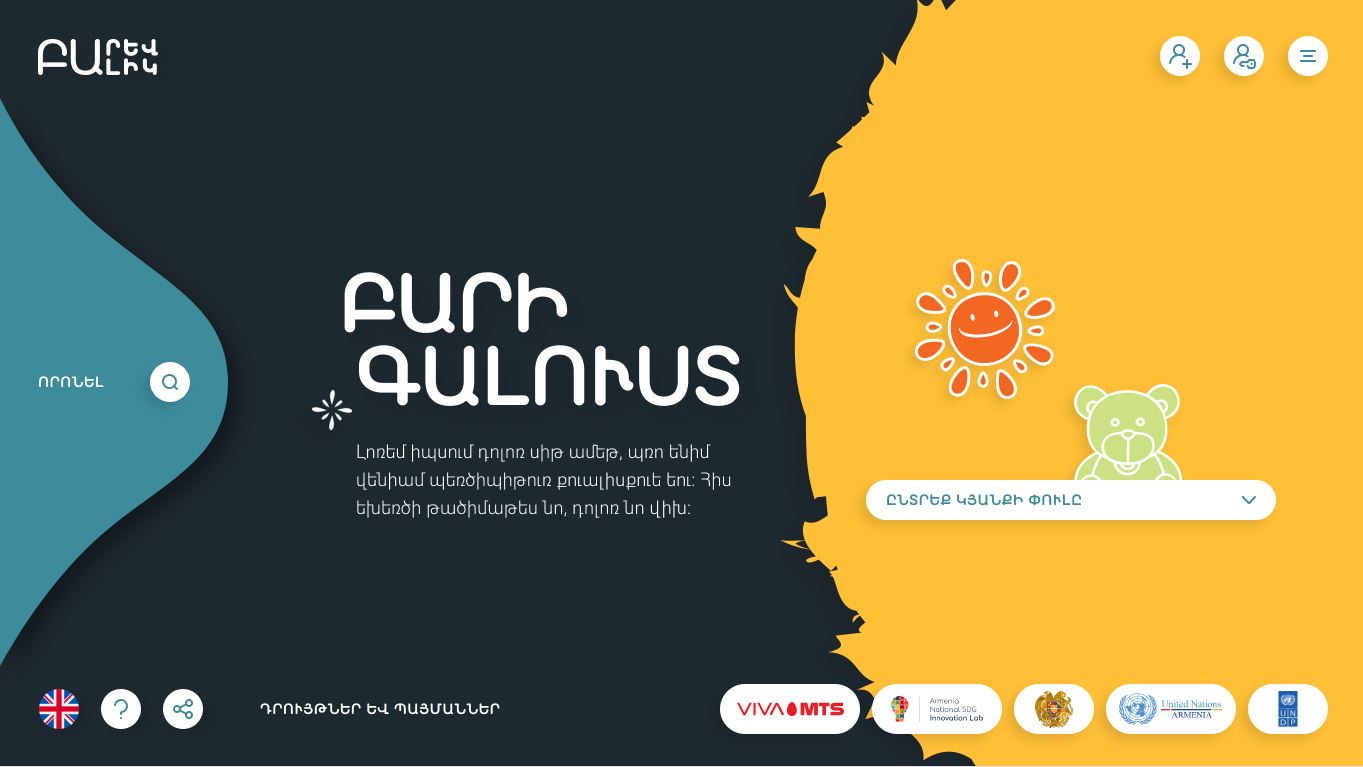 Want to learn more about the platform and don't know where to start? We have done the heavy lift for you and shared some stories from our BarevBalik platform journey:
BarevBalik is a two-year project currently in the making. It is implemented by Armenia National SDG Innovation Lab in cooperation with Viva-MTS and the Government of Armenia.